Growing Early Vegetables: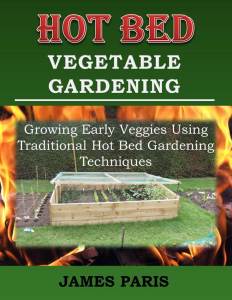 So the winter is upon us and the growing season is at an end?? far from it if you know about the concept of Hot Bed gardening – a technique for growing vegetables from very early (or late) in the season.
This is not a new idea (is there anything new under the sun?), and indeed was used by the Romans when they invaded Britain only to discover the place was bl**dy freezing cold, and they had a very limited time in which to grow their favourite veggies!
Yes, apart from being fantastic engineers and road-builders, and having the military capabilities of the borg (for all you trekkie fans) – they were also keen gardeners it seems

So what do you do when faced with a short growing season and the need for growing vegetables year-round? Simple, you increase the length of the growing season itself by whatever means possible. This can be done in a variety of ways from useing the principles of raised bed gardening, growing in hot houses or greenhouses, or indeed using hot bed gardening techniques.
Read the remainder of this entry »